The Projects
Tilted Field is a theatrical lab for telling stories in bold new ways; we develop, create and produce these stories with the brave artists we're committed to serving.
Check out our current slate of projects to find out more:
DRAMA SCHOOL, SCHOOL OF DRAMA -- a new webseries
LOVE IS A DIRTY WORD Playing through July 15 at Vs. Theatre Company, Los Angeles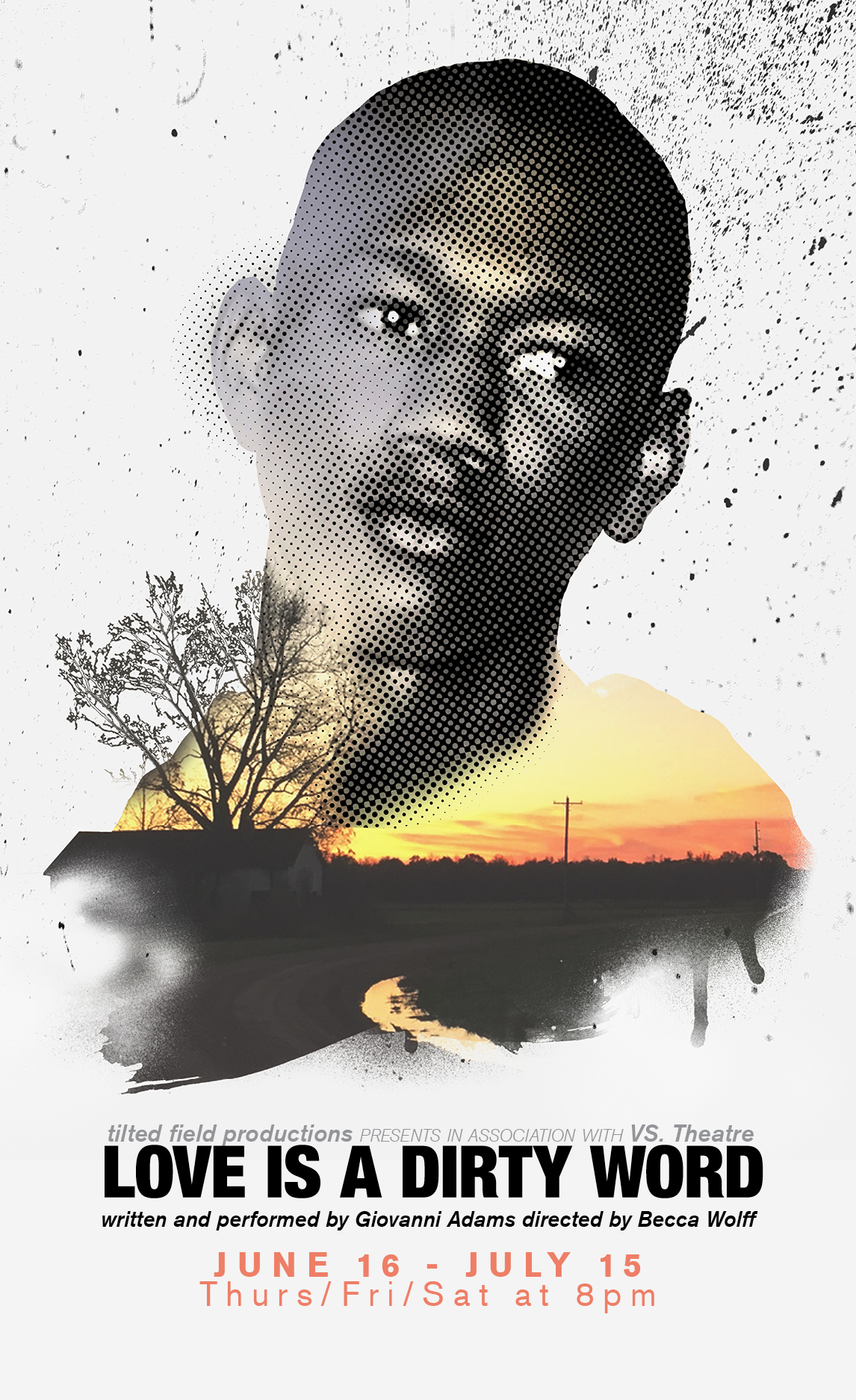 How does a little black boy born in Jackson, Mississippi make a home outside the lines?
Our country is riven by lines that separate us into groups of identity, affinity, and ideology. And to some extent, perhaps more than we'd like to admit, it's our ability to fit neatly into boxes that determines who loves us, and exactly how lovable we are. LOVE IS A DIRTY WORD is a solo with music and an intimate account of this universal search for belonging.
==
LA Weekly: "GO… There are so many fine elements in Giovanni Adams' autobiographical solo show, Love Is a Dirty Word, that it's hard to decide which to mention first: the cadenced flow of his beautifully detailed, 80-minute spoken-word poem, the open and disarming manner of his delivery, or the production's flawless pacing under Becca Wolff's accomplished direction." Full review: HERE

Stage Raw: "Love Is a Dirty Word, takes the form of "finding a way in the world...a way toward the unquestionable value of Black America." THANK YOU Gray Palmer for Recommending "Love Is A Dirty Word" Top 10 Shows!
Full review: HERE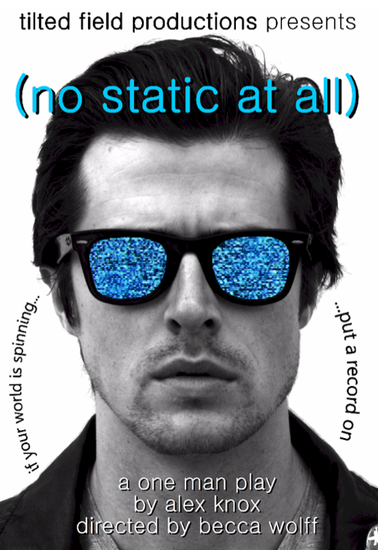 If your world is spinning…
put a record on.
A man experiencing a crisis of faith becomes obsessed with the lives and music of an enigmatic rock band. Solo performer Alex Knox takes us on a highly personal journey of self-discovery with stops at untamed beaches on Kauai, sweaty recording studios in L.A., and a tiny town in Israel that hides an earthshaking relic.
Production History
August, 2014 NYC International Fringe Festival
2014 NYC Fringe Award for OUTSTATNDING SOLO PERFORMANCE
November, 2013 Seattle International Fringe Festival
June, 2013 Hollywood Fringe Festival
2013 Hollywood Fringe Awards:

WINNER – Best Solo Performance
WINNER – Best of Fringe Extension
NOMINEE – Best World Premiere (Fringe First)
NOMINEE – Best Performer (Orgasmico Theatre Company Award)

List of 2013 Hollywood Fringe award winners and nominees:
http://www.hollywoodfringe.org/learn/article/1242
http://www.hollywoodfringe.org/learn/article/1241

==

LA Weekly: "GO… Alex Knox weaves a winning tapestry of wry insight,
musicological history (of '70s jazz-rock supergroup Steely Dan, no
less) and engaging self-deprecation, all framed with elegant economy
by director Becca Wolff's crisp, precision-tuned production."(Bill
Raden)
Full review: http://blogs.laweekly.com/arts/2013/06/hollywood_fringe_preview_2013.php

LA Examiner: "Alex Knox is a storyteller, plain and simple. This show
is a work of art, especially if you love music… " (Bob Leggett)
Full review: http://www.examiner.com/article/hollywood-fringe-festival-preview-day-3-recap-part-2

Turnstyle News: "The effortlessly charming Alex Knox… sets the mood by
spinning records through the show, timing his stories perfectly to the
soundtrack… Knox is an engaging, dynamic, and heartfelt storyteller…
Director Becca Wolff creates a perfect rhythm with Knox…" (Noah
Nelson)
Full review: http://turnstylenews.com/2013/06/24/hollywood-fringe-experiments-engagement-and-excellence/

Bitter Lemons: "Alex is a very charismatic, endearing actor and his
quirky show is tight, simple and reads like an existential mystery…
Probably the best one man show I've seen so far." (Colin Mitchell)
Full review: http://losangeles.bitter-lemons.com/2013/06/24/the-fringe-a-little-farther/

==

Audience Feedback:

"Alex Knox is a visionary who reveals his determined search for
mysticism with poetry, humility and humor."

"I found myself quickly and pleasantly immersed in Alex's wonderful
storytelling and charismatic presentation. Alex weaves this tale in
such a way as to make it relatable to all of us that have struggled
with questions about the purpose of life."

"As anyone familiar with Monty Python knows, few things are funnier
than the desperate attempt to find profound spiritual significance in
the most mundane. Alex Knox smartly gets this, but then takes things
to another level..."

"I was won over especially when Knox lets loose in his life – and
onstage – to the jukebox playing the title tune. In real life, he may
have been watched by befuddled onlookers, but in the audience, it
resonated with me."

"Alex has taken something special to him and made us special to us...
I came out loving HIM, his depreciation of self, his wind-ups to
unexpected outcomes. Revelation after revelation, he is in the moment
completely and allows us to follow each step of his thoughts in this
loving/living history."

More audience reviews: http://www.hollywoodfringe.org/projects/1269?tab=reviews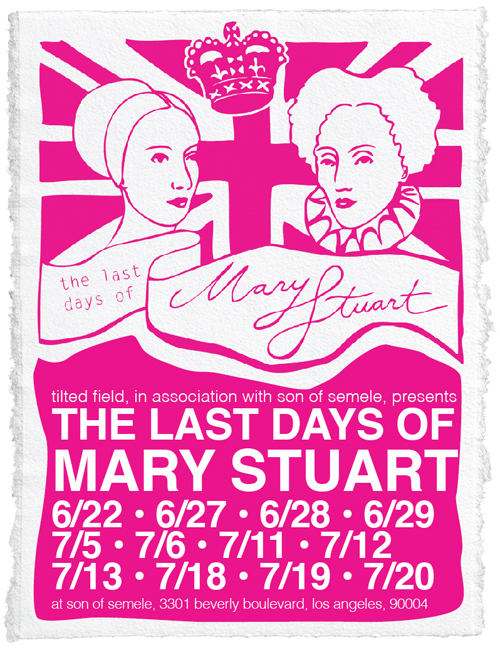 Mary Stuart, the Electro Opera
World Premiere at Son of Semele Ensemble, performances begin 6/21/13
The charismatic Mary Queen of Scots comes to England and her followers rise up to challenge the power of Queen Elizabeth I. This classic story resonates in our times, as a divided nation attempts to unite in a globalizing world where political and religious differences continually tear it apart. The electro-sound, thoughtful lyrics and dynamic staging make visceral this drama of the eternal struggle between reason and emotion.
"Hyptonic" Broadway World
"Forget the history; come for the songs and music." LA Weekly
Production History
2/18/12-3/4/12: Workshop production at Son of Semele Ensemble
Works in Development
Watch this space for news!